A SUPPORT TEAM SERVING VETERANS,
ACTIVE-DUTY MILITARY & THEIR FAMILIES.
Our mission is to provide programs, services and goods that help satisfy critical needs and enhance the well-being and quality of life for Veterans, active-duty Military and their families in Massachusetts.
Each of our programs are designed to have maximum impact on the many issues Veterans and active-duty Military face. We provide solutions that make a long-lasting, life-changing difference for these brave men and women.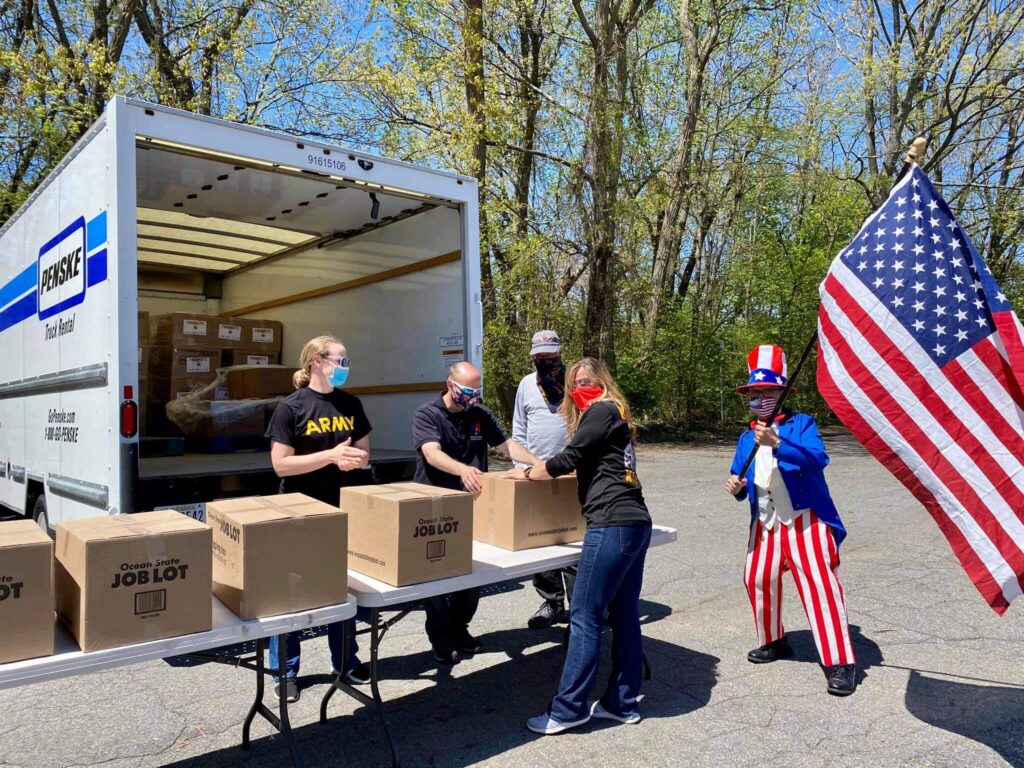 Massachusetts Military Support Foundation (MMSF) grew from a successful regional nonprofit on Cape Cod. After seeing the success and importance of our work on Cape Cod, we knew it was imperative to expand our reach to the rest of the Commonwealth. Since then, MMSF has proved essential during the federal government shutdown of 2018-2019, and most recently the COVID-19 pandemic.
Massachusetts Military Support Foundation was founded by President & CEO Don Cox. Don leads a small team of regulars and many volunteers who are committed to helping Veterans and active-duty Military families in need. Many volunteers are Veterans themselves, representing each branch of the United States Military.
Don Cox – President & CEO
Tony Demambro – Vice President
Donna Baldwin – Treasurer
MMSF is a 501c3 non-profit organization
Veteran Assistance
Through Innovation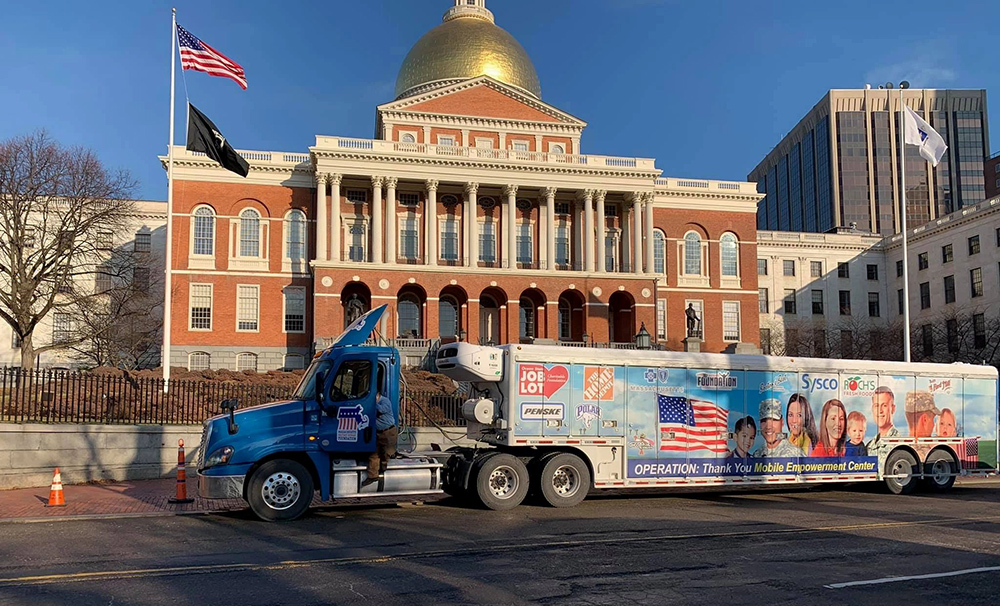 The first of its kind, our Mighty MEC (Mobile Empowerment Center) visits the State House to distribute coats and care kits to Boston's veterans in time for winter.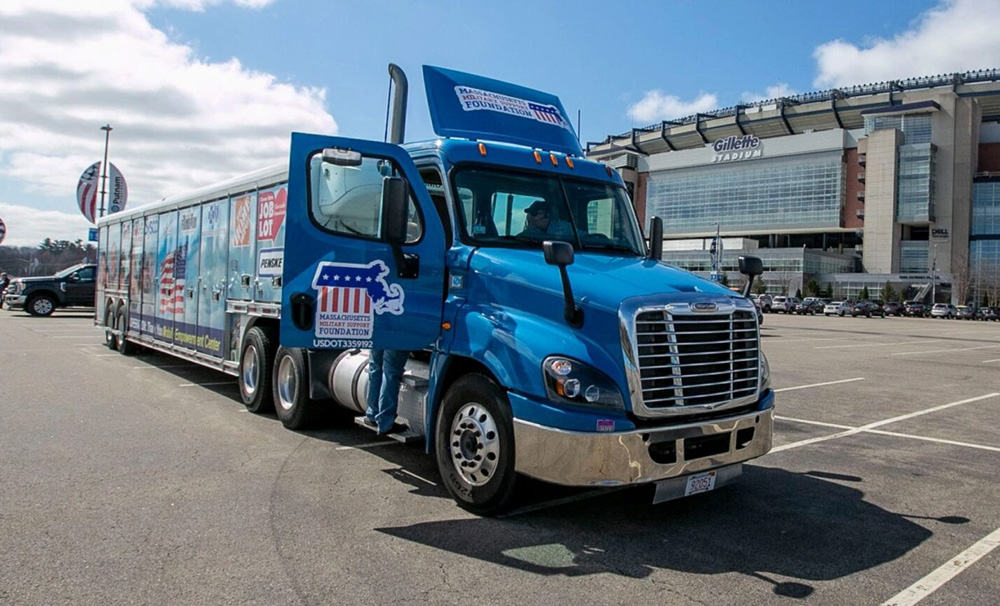 Our Mobile Empowerment Center visits the Gillette Stadium in Foxboro to distribute meals to veterans across Massachusetts who might be struggling to find food safely during the pandemic.
AAA Northeast
Avalon Bay Associates
Blue Cross Blue Shield
Bob Woodruff Foundation
Cape Cod Foundation
Community Foundation of Western Mass
Cooperative Bank of Cape Cod
Covanta
Donald McGraw Foundation Family Fund of Cape Cod
Dunkin' Joy Childhood Foundation
Eastern Bank Foundation
Eversource
Good Nation
Just Healthy
Kelley Foundation
loanDepot
MassMutual
Monogram Foods
Raytheon Technologies
Sage & Thistle
SouthCoast Community Foundation
ThermoFisher
Tingley Foundation
United Way of Cape Cod
United Way of Pioneer Valley
Worcester Railers