Our mission is to provide programs, services and goods that help satisfy critical needs and enhance the well-being and quality of life for Veterans, active-duty Military and their families in Massachusetts. Each of our programs are designed to have maximum impact on the many issues Veterans and active-duty Military face. We provide solutions that make a long-lasting, life-changing difference for these brave men and women.
The Massachusetts Military Support Foundation is proud to partner with Ocean State Job Lot on the distribution of warm winter coats for veterans. This initiative is made possible by the generous sponsorship of Ocean State Job Lot Charitable Foundation.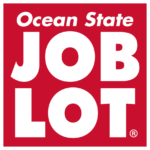 Sandwich Empowerment Center
117 MA-6A, Sandwich, US, 02563
We will also be accepting any Non perishable food items
and gently used clothing and new toys.
Pickup times for this location:
November 26th 9am-12pm