Your efforts have been instrumental in helping MMSFI to provide over 85,000 backpacks filled with school supplies to military and veteran children over the past 10+ years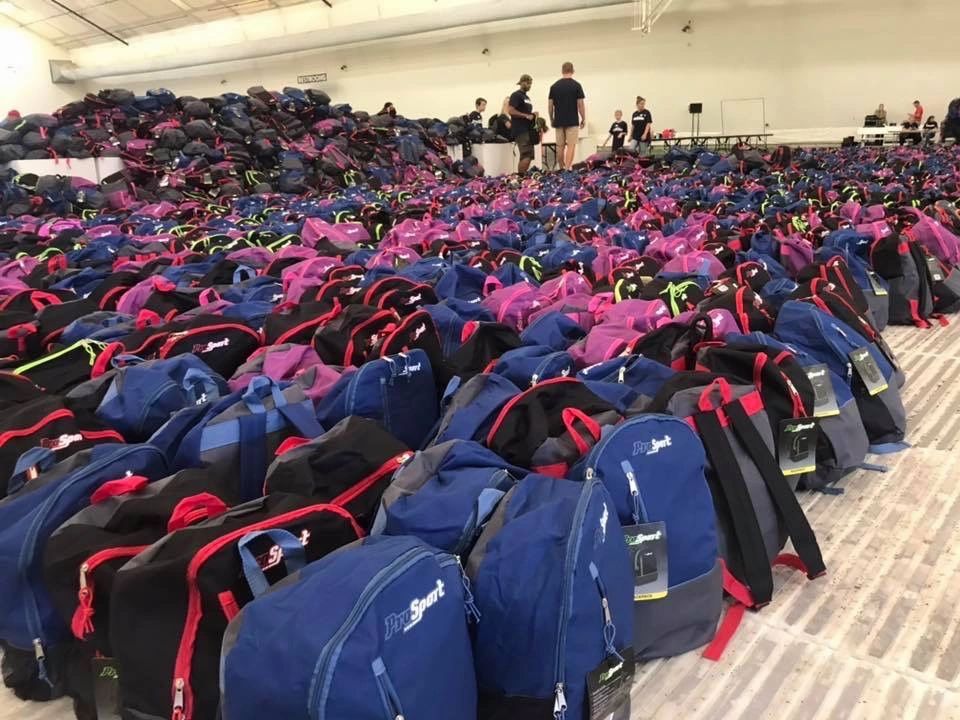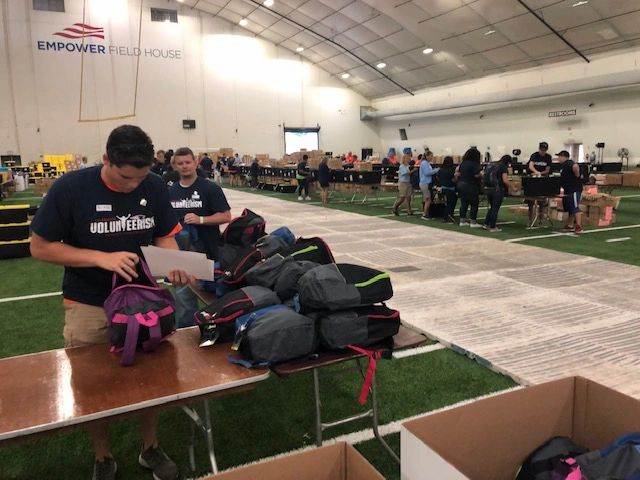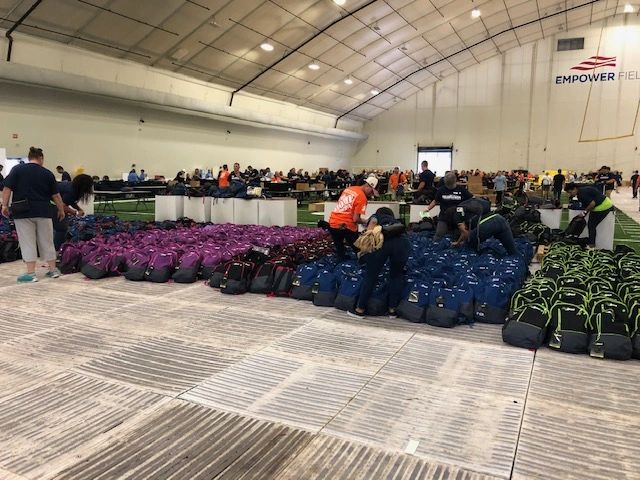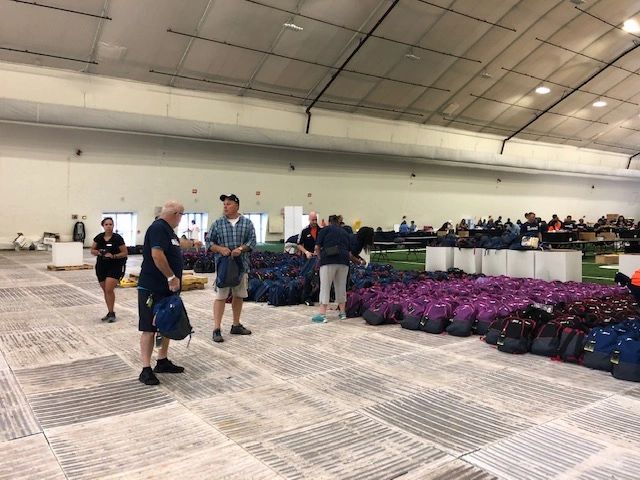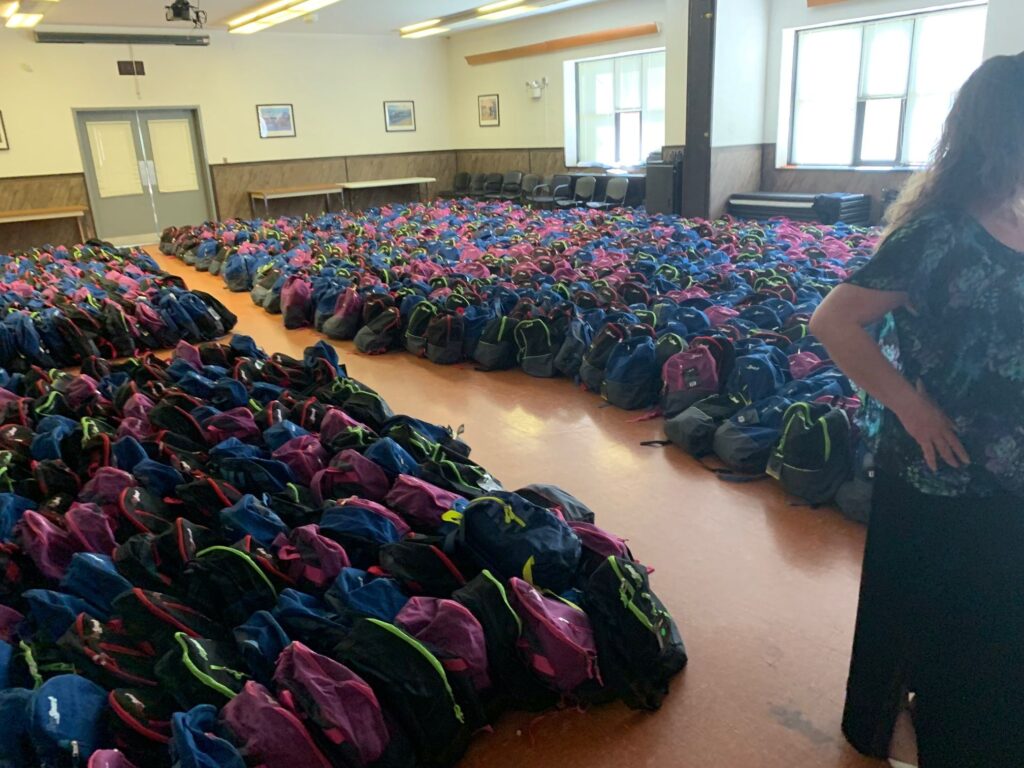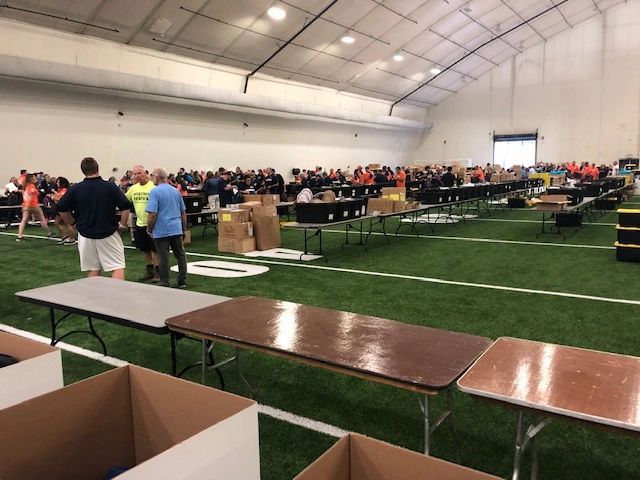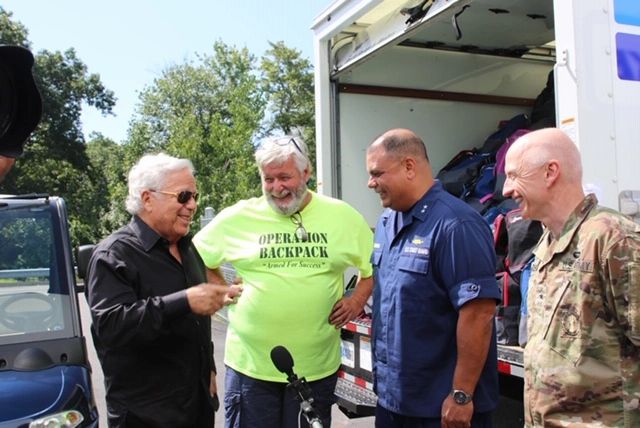 Backpack

4

Kids

Information
Formerly known as Operation Backpack, the Backpack4Kids program was initiated by the Cape Cod Military Support Foundation in 2013. It was established to address the growing need for school supplies among children of military and veteran families in Massachusetts.
Program Details:
From 2013 to 2023, the program experienced significant growth, both in terms of its reach and impact. It has evolved from a small-scale initiative to a large-scale operation, providing thousands of backpacks filled with school supplies to children in need every year.
The program started in 2013 with modest beginnings, with a few hundred backpacks being distributed in the first year.
The program expanded significantly between 2014-2023, with the number of distributed backpacks increasing exponentially year after year. The growth was made possible through partnerships with organizations like Ocean State Job Lot, Penske Truck Rentals, Dollar Tree Stores, Operation Homefront, New England Patriots and OCAC.
Our Partners for 2023 include:
Ocean State Job Lot, Penske Truck Rentals, Dollar Tree Stores, Operation Homefront, Caesars Entertainment and USA4Vets who have all been instrumental in the program's expansion. These partnerships have provided logistical support, resources, and a network of distribution points, which have been essential to the program's growth and success.
Ocean State Job Lot has generously donated Backpacks and offered a platform for donation drives. Penske Truck Rentals has provided the logistical support necessary for transporting the backpacks to various distribution points. Dollar Tree Stores have contributed supplies and also served as donation centers, where patrons can purchase and donate items. Operation Homefront has helped to broaden the reach of the program. USA4Vets has provided critical support in coordinating and funding the program's operations. Caesars Entertainment has become a financial partner for Backpak4Kidz and all of our programs.
Costs and Impact:
The cost of school supplies has skyrocketed over the years, placing a significant financial burden on families, particularly those with multiple children attending school in different grades with varying requirements. The Backpacks4Kids program aims to alleviate this burden by providing backpacks filled with necessary school supplies.
By 2023, the program's yearly operating costs had grown substantially due to the increased scale of operations, but the impact has been immense. Thousands of backpacks are distributed each year, relieving many families of the financial strain associated with purchasing school supplies.
Future Projections:
The program's growth trajectory indicates the potential for further expansion, both within Massachusetts and potentially nationally. With the continued support of partners and the backing of new sponsors, like Caesars under discussion, Backpacks4Kids could continue to grow, serving even more children and families in the coming years.
Here's how you can help:
Choose a Dollar Tree store near your home and arrange to collect school supplies weekly.  After the collection, you can drop off the supplies at one of our designated collection points.  Please contact the store manager after July 5th (not before) to introduce yourself and set up your collection pickup schedule.  We ask that you plan for weekly pickups, depending on the store manager's preference, and schedule your final pickup by August 4th.  Please ensure that the store manager is aware of your final pickup schedule.
We understand you may have questions or require further clarification.  Please reach out to Brenda Meehan for assistance with registration, pickups, and any other needs.
Email:  [email protected], Phone: (508) 292-3885
Your support in the past has made a tremendous difference, and we're excited to see what we can achieve together this year.  Thank you for your dedication to supporting military and veteran families through the Backpack4Kids program.
OUR PARTNERS