Food Programs that Support The National Guard,
MILITARY MEMBERS AND THEIR FAMILIES
Empowerment Center Reservations
 While at JBCC stop by the Empowerment Center
make a reservation below by selecting the
JBCC Empowerment Center.
What is the JBCC Empowerment Center
The purpose of the Empowerment Center is to provide well-balanced,
shelf-stable food boxes to help alleviate food and nutritional insecurity.
for Veterans, active-duty Military, Reservists, National Guard and their Families.
Any questions please call 508-564-8828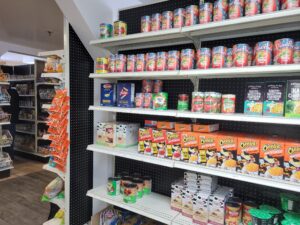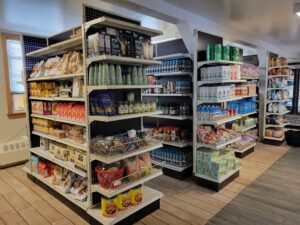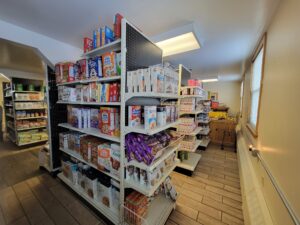 | | |
| --- | --- |
| 07.19.2021 | this was our first visit to the empowerment center. the store was clean, well stocked, organized and the staff was beyond kind. i look forward to our next visit  |
07.22.2021

Upon my arrival I was greeted by Kate and a smile. Everyone I passed that was working there was pleasant and had a smile on their face.

I was pleasantly surprised at the selection of items that were Available, thank you for being there.

Sincerely Cliff Page
| | |
| --- | --- |
| 07.23.2021 |   Everyone was very helpful. A good selection of items to choose from. A great  program for the veterans. Looking forward to do some volunteering.     |
| | |
| --- | --- |
| 07.27.2021 | I am happy this program is in place for Veterans.  Friendly staff and many choices on much needed items.  |
08.02.2021

This is a great program! I look forward to going in, not just because of all the items but also

because everyone is so friendly and helpful. I've had some great conversations with some of the ladies there.

I wish I was able to volunteer myself.
| | |
| --- | --- |
| 08.06.2021 |                   It's nice to know vets are appreciated. Thank you to comrades in arms who volunteer and to vendors who donate. |
| | |
| --- | --- |
| 08.09.2021 | Thank you to all the volunteers, really appreciate all the work you put in. |
08.10.2021

this was my first visit to springfield store. the staff was amazing. friendly, helpful and so kind.

the store was well organized and very clean. looking forward to my second visit.

God bless all our veterans and volunteers
| | |
| --- | --- |
| 08.19.2021 | So happy the Empowerment Center at Otis is back open.  The new look and numerous selections is phenomenal |
08.19.2021

Thank You for all you do for veterans. The staff and volunteers are very friendly and courteous.

Plenty of items and food to choose from. The center is clean and well kept. Thank you! 
08.22.2021

This is a amazing place! the people are super friendly and helpful. 

incredible job re organizing and updating the building. Clean and well organized!

This is such a great help for my family!
08.22.2021

This is a incredible place! The people are are awesome and super friendly!

The place look's amazing! clean a nd well organized. This is a tremendous help for me.

Thank you for what you do for our families!!!
08.24.2021

So glad to have this store located in springfield. It has been a huge help.

Everyone is very nice and helpful. Different selection each week, but good selections.

Today was first time I had made online appointment and it did help.

I have already booked for next week. Thanks again
08.26.2021

My grandchildren LOVE our weekly trip here. Having this store has helped our

family so much. The store is very clean and well stocked. I cannot say enough

about how friendly and wonderful the staff is. They are the BEST!!
08.27.2021

The Otis Empowerment Center is amazing. Thank you to all the wonderful staff and volunteers

who keep it stocked, clean and who provide such a great experience for all. Very thankful!! 
09.02.2021

Thank you to all the volunteers and staff for providing a great experience.

You are doing an awesome job! Thank Yiu!
| | |
| --- | --- |
| 09.09.2021 | Awesome job by everyone. The store is really clean and organized. God bless! |
| | |
| --- | --- |
| 09.14.2021 | We had a lovely first visit today! Everyone was welcoming, kind, and very helpful. Thank you! |
| | |
| --- | --- |
| 09.16.2021 | You guys are great and doing an outstanding job! Appreciate your dedication and hard work. God bless! |
09.21.2021

The staff in Springfield goes above and beyond for their clients.

I am treated with respect and kindness. My husband finally feels valued

for his military service. You have been an immense help to us!

Thank you!!
09.23.2021

Keep doing what you do, God will pay you ten fold.

You show hospitality to strangers, your reward will come soon. God bless!
09.29.2021

Thanks so much for all the volunteers and for outstanding service to all the veterans

in the Springfield area! Your devotion to the veterans is admirable! Thanks again!
| | |
| --- | --- |
| 09.29.2021 | Great job Thank you all |
| | |
| --- | --- |
| 09.30.2021 | Thank you! Good work, as always. God bless! |
MMSFI abides by the Service Animal laws and Service Animals are
allowed in all establishments and are wholeheartedly welcome!
You must bring a printed or mobile copy of the Reservation confirmation
to enter the Empowerment Center
You must also show ID (proof of service) upon checking in.